The Food Fight Begins Next Week! Let's Go, Musketeers! #GCAllForOne #BelieveInGC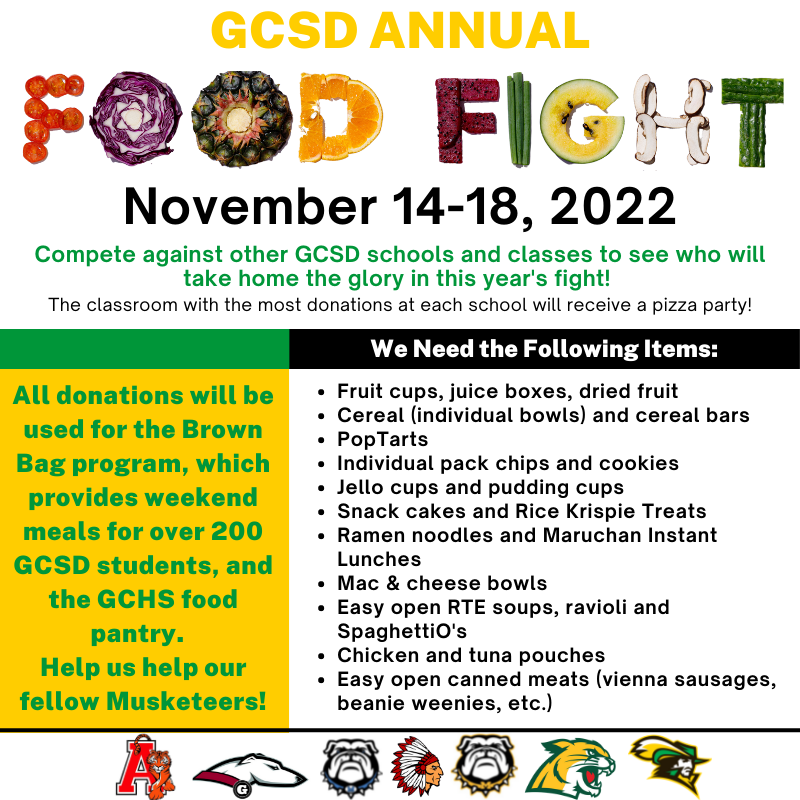 The U.S. Marine Corps celebrated it's 247th birthday yesterday. Our GCHS JROTC once again hosted an exemplary service in honor of the event. We're so proud or our cadets! We can't help but think that our own Lt. Col. Vance Huston would have been very proud, indeed. Oorah! And a special thank you to all our GC veterans for your sacrifice. We love and appreciate you. #GCAllForOne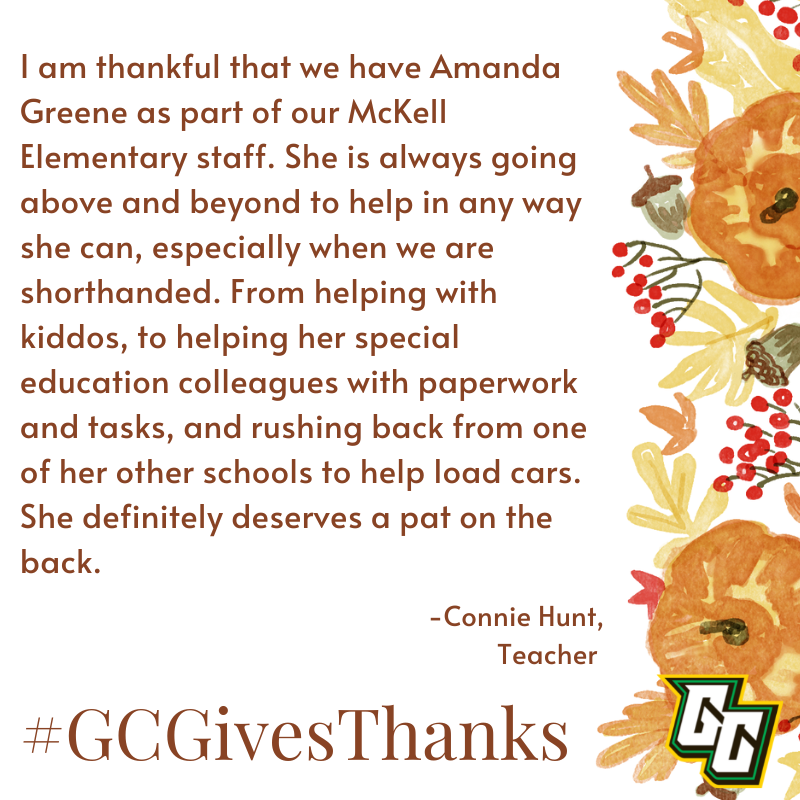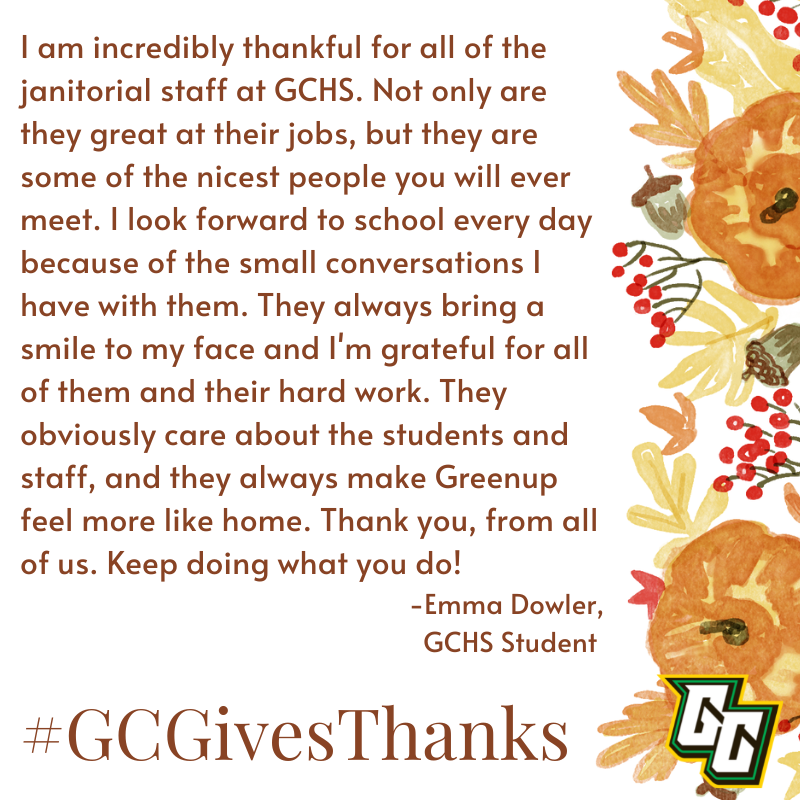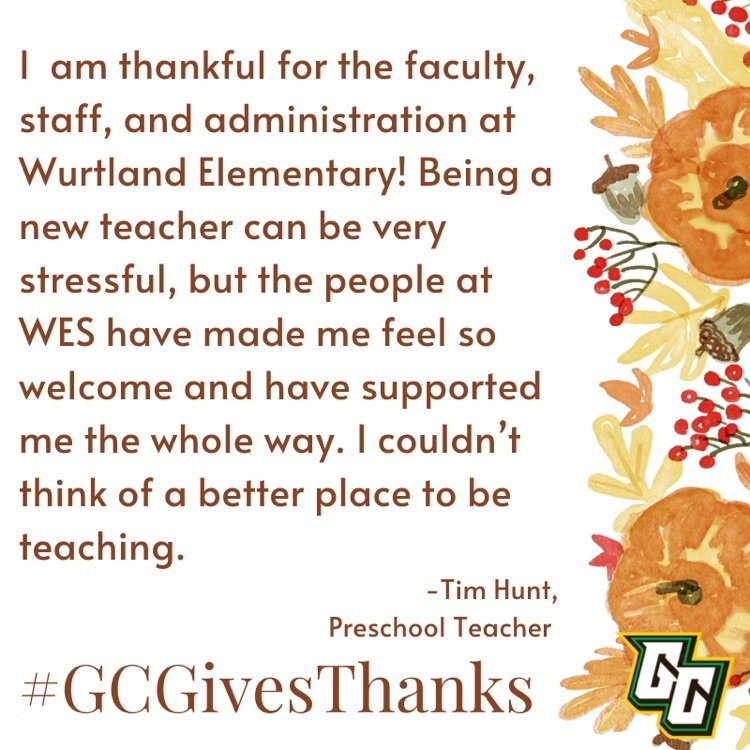 Join us Saturday for the Rho Kappa Craft Fair! Over 30 vendors, plus food trucks, a drive-in, music and more!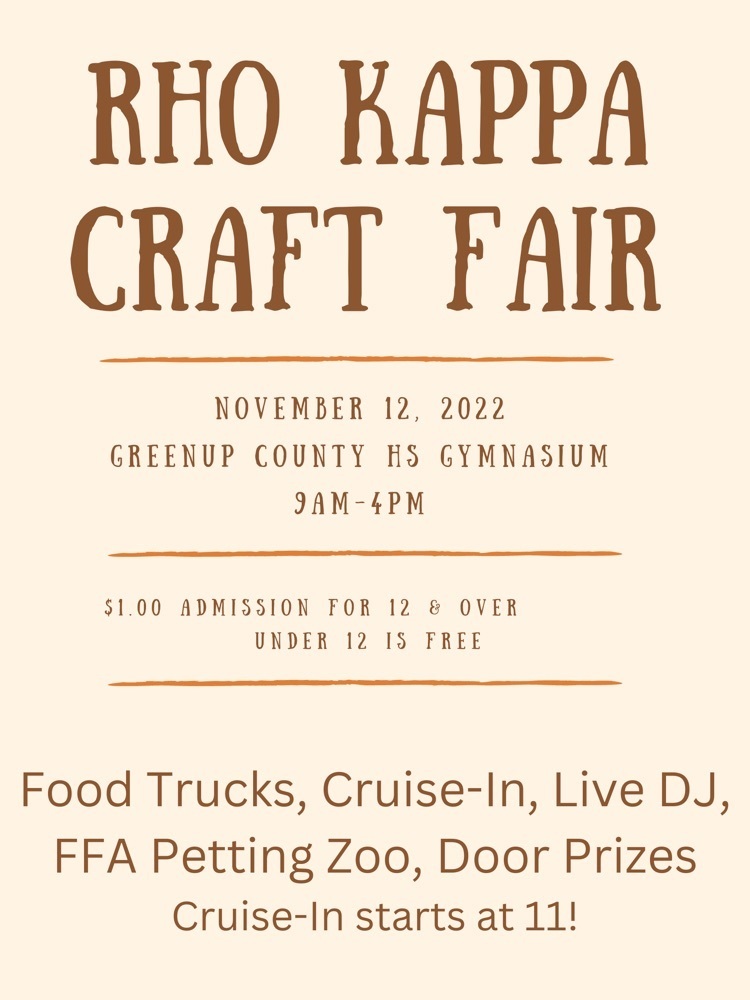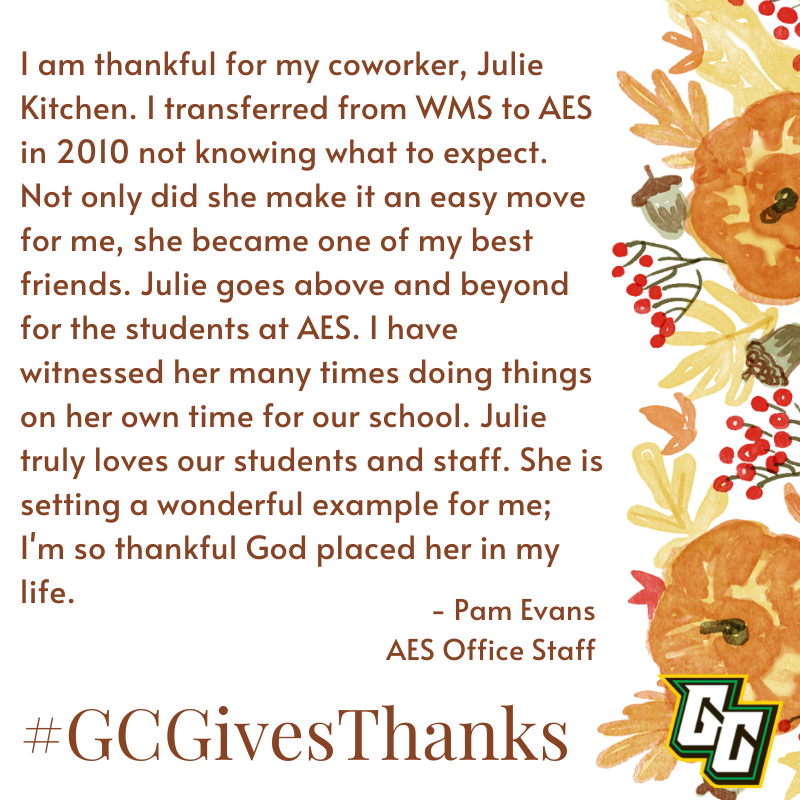 What's Happening This Week in GC

Round 1 of Regional Playoffs begins tonight at The Farm! All tickets are $5 for adults and students! Kickoff is at 7:30, gates open at 6:00! Let's Goooo!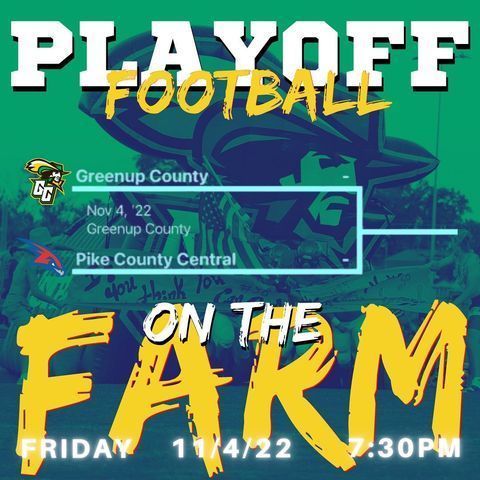 Meet the Musketeers! Admission includes BBQ dinner. There will also be a silent auction, spirit booth and crowd giveaways. Tickets available from any basketball player and at the gate. Youth Basketball League players who wear their league shirts receive free admission!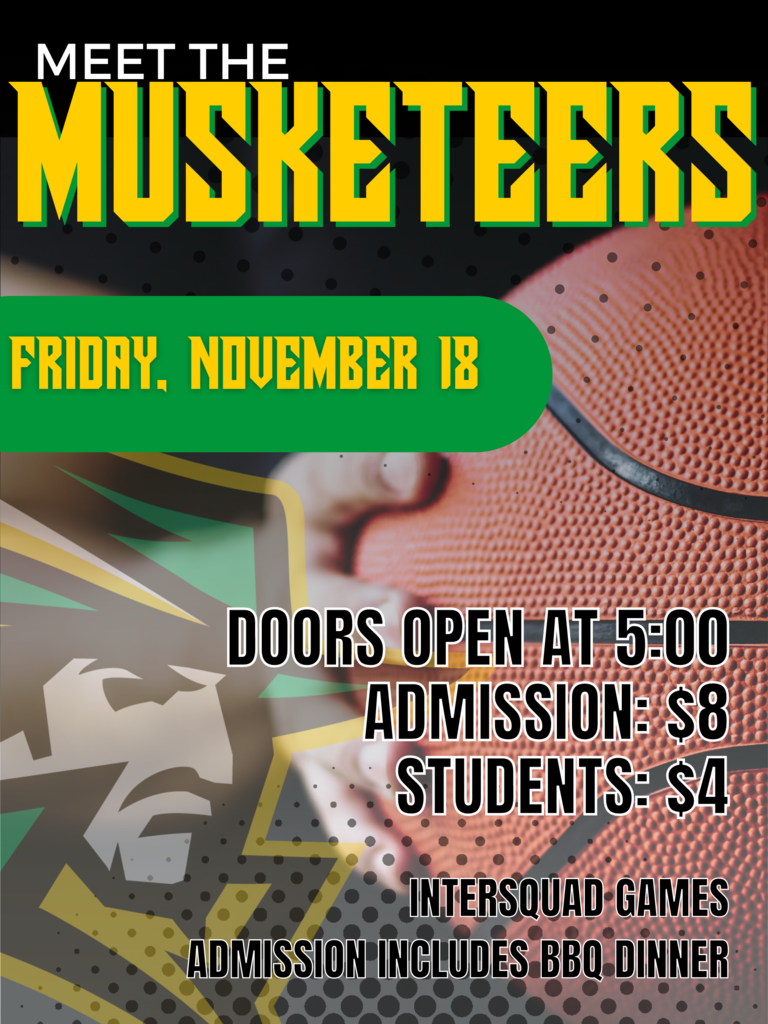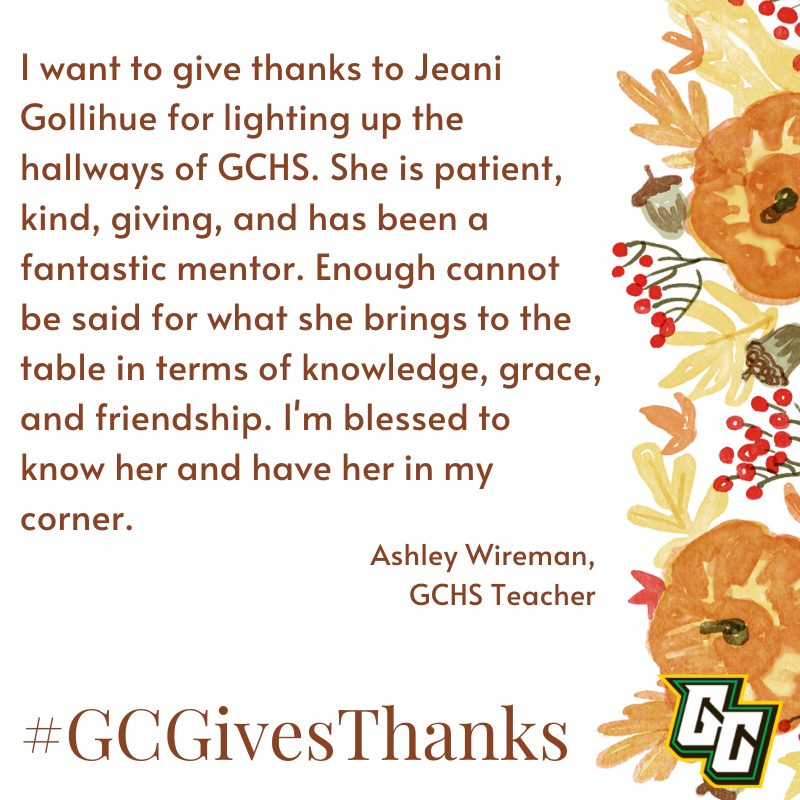 Join us this month in spreading positivity. We have so many reasons to be thankful in GC, including our amazing students!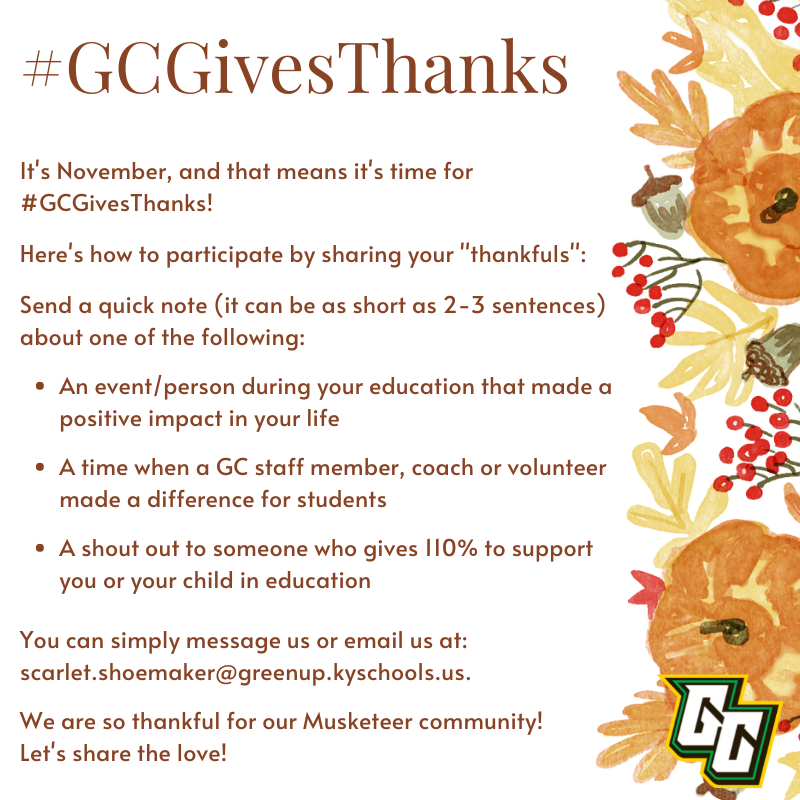 We're hiring! #GCAllForOne #BelieveInGC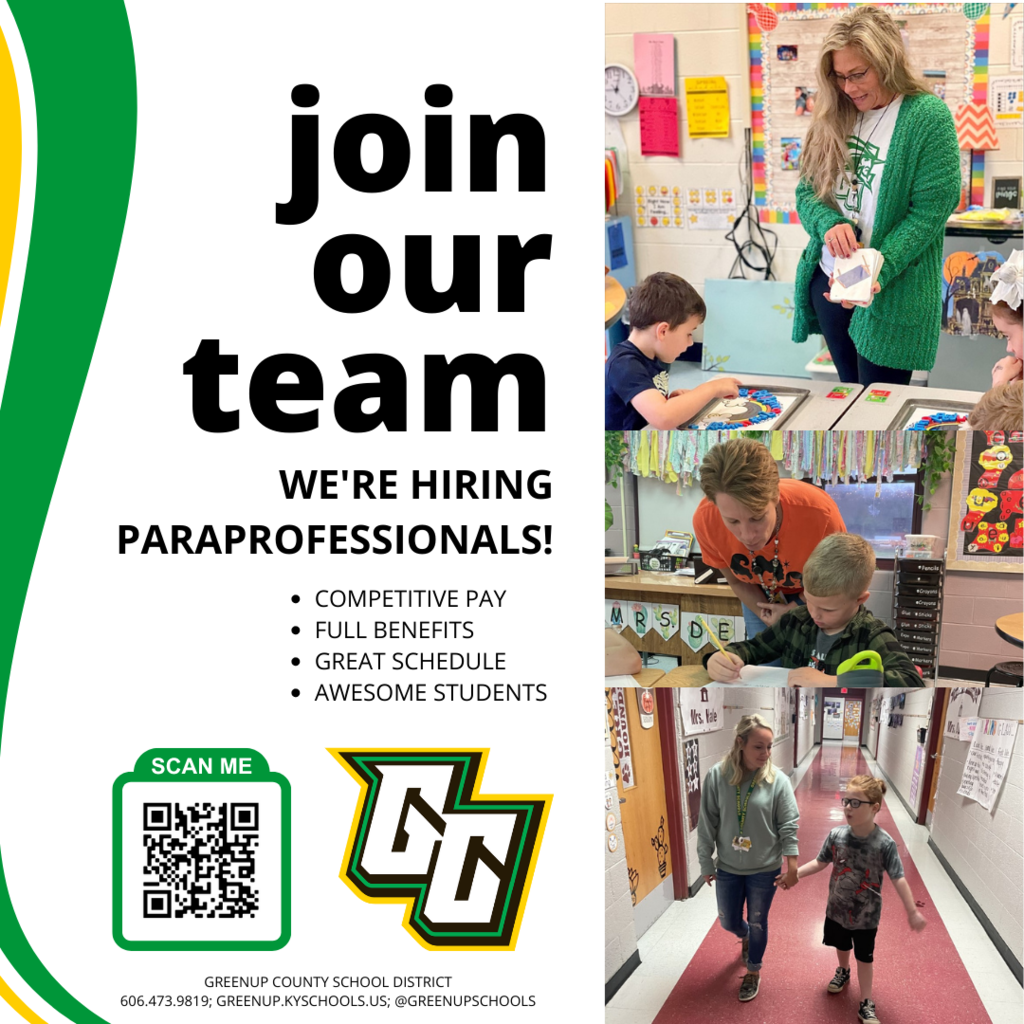 What's Happening This Week in GC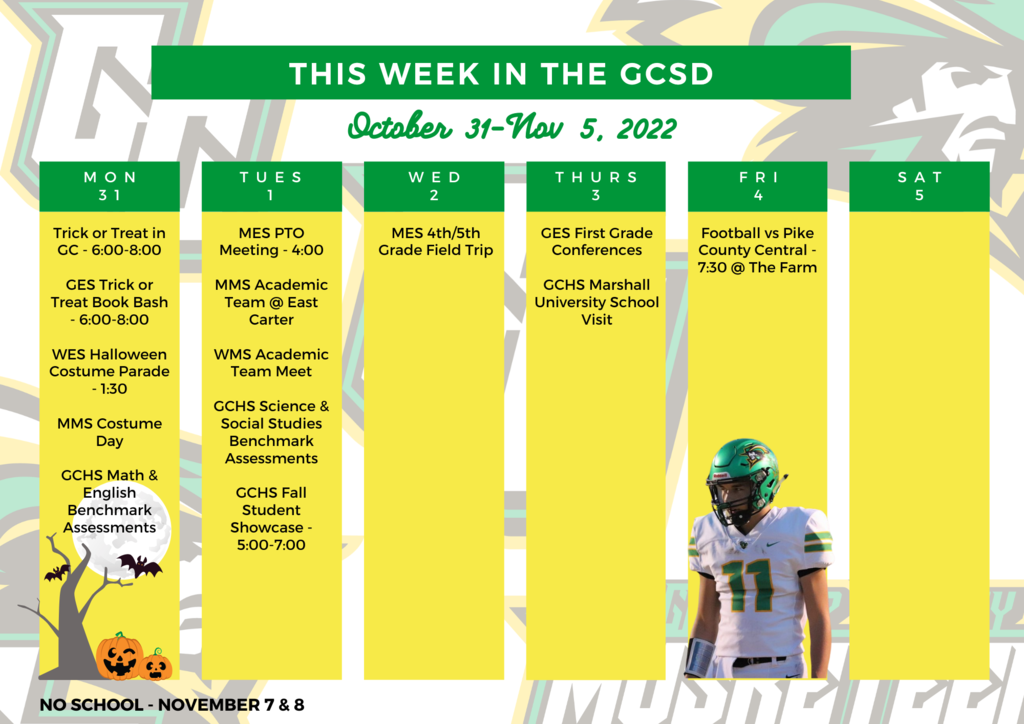 As we wrap up the month, let's take a moment to thank our amazing school leaders! This group goes above and beyond every single day (including many many evenings and weekends) to do what's best for GCSD students. We couldn't be more proud! #BelieveInGC #GCAllForOne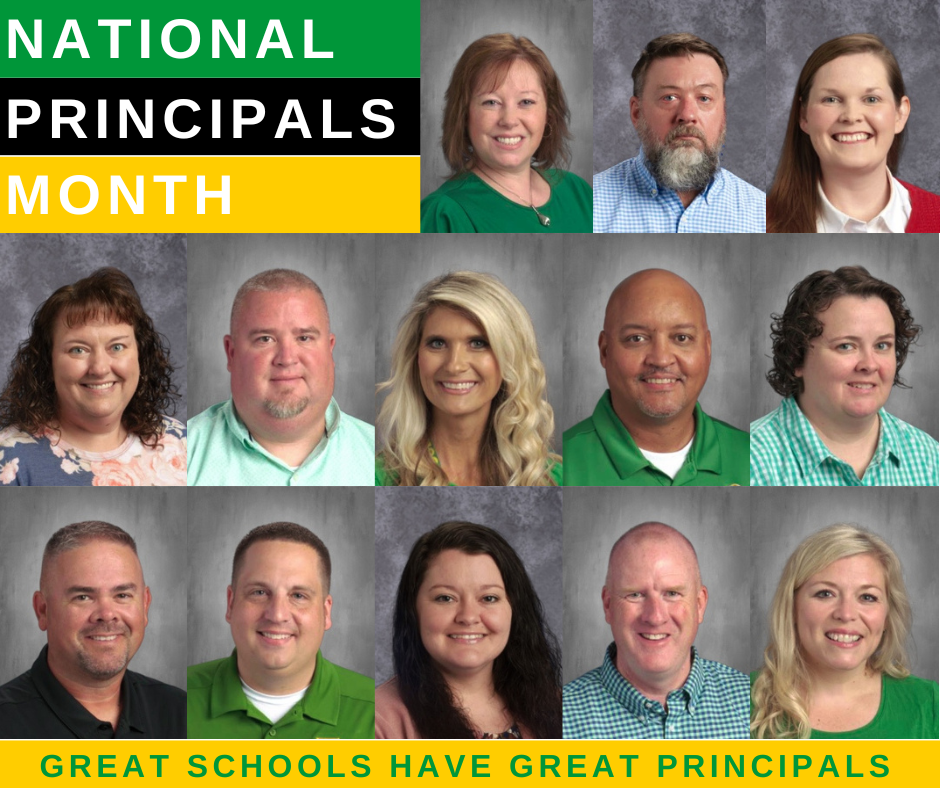 Notice of Bus Route Change starting Wednesday 10/26/22. Due to a bus driver shortage this week, bus #605 will also transport bus #52. This is the South Portsmouth and Route 8 bus. This route is combined for the remainder of the week as we have several drivers out for illness. The routes will be back to normal next Monday. Thank you for your understanding. Miss Julie will see you in the morning! - Supt. Moresea As a reminder we are still hiring drivers and we provide the training and certification! #BelieveInGC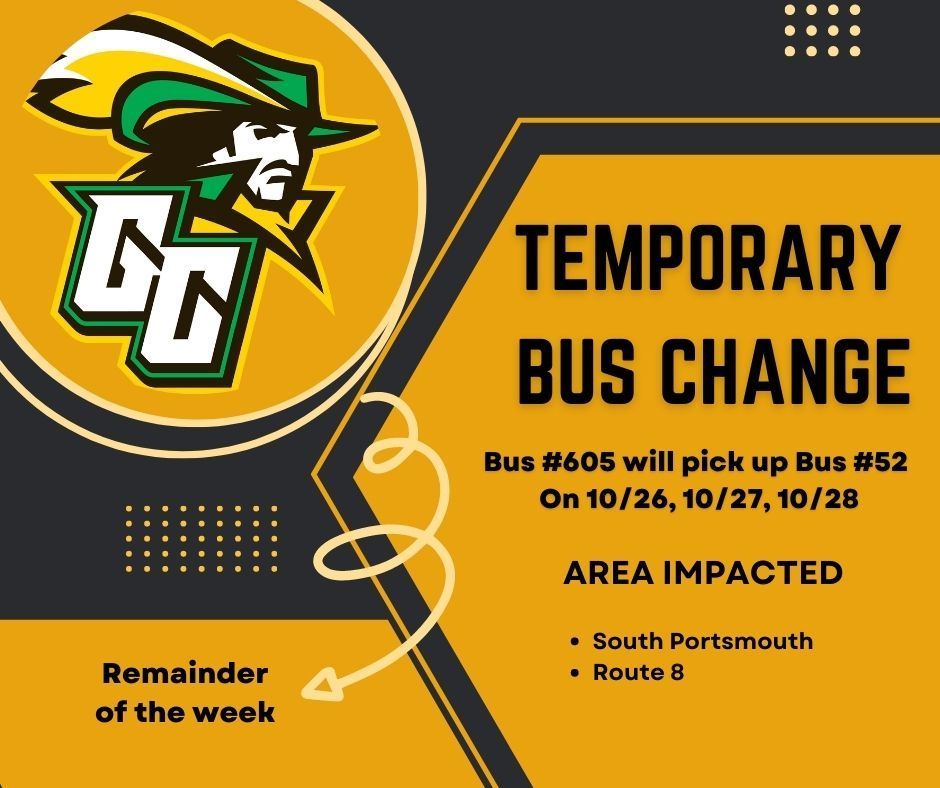 Wondering what's for lunch? Find lunch and breakfast menus, upcoming events, news updates, school cancellations and more on our new app!

What's Happening This Week in GC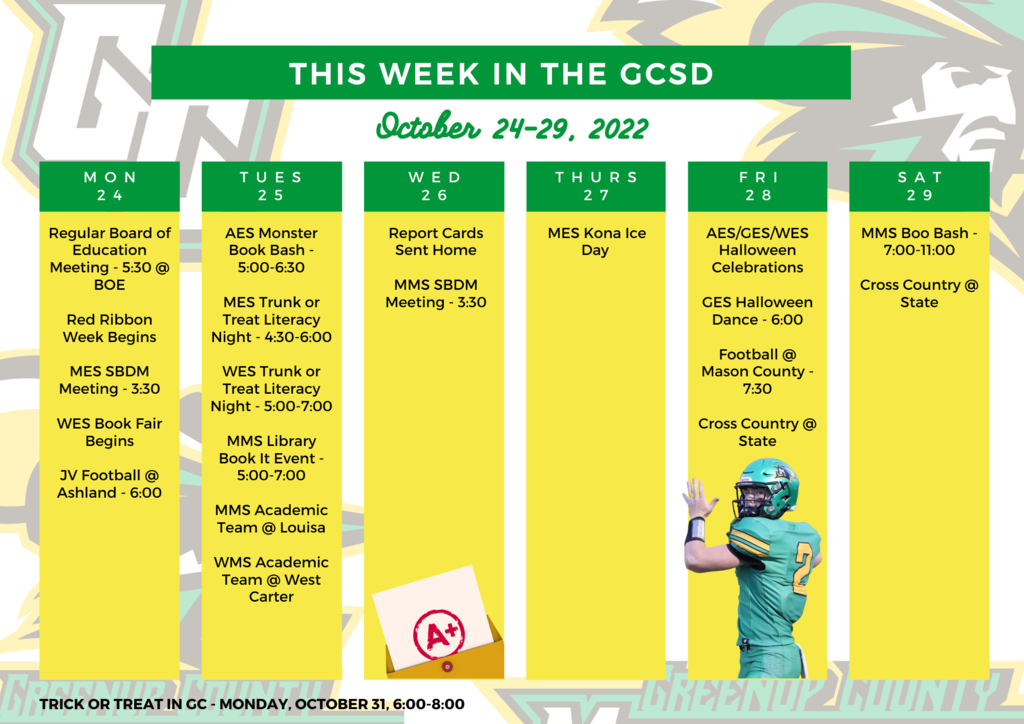 Christmas assistance applications are now open! If you know someone who needs help this holiday season, or if you'd like to play Santa to a GCSD student, please contact one of our Family Resource/Youth Service Centers.